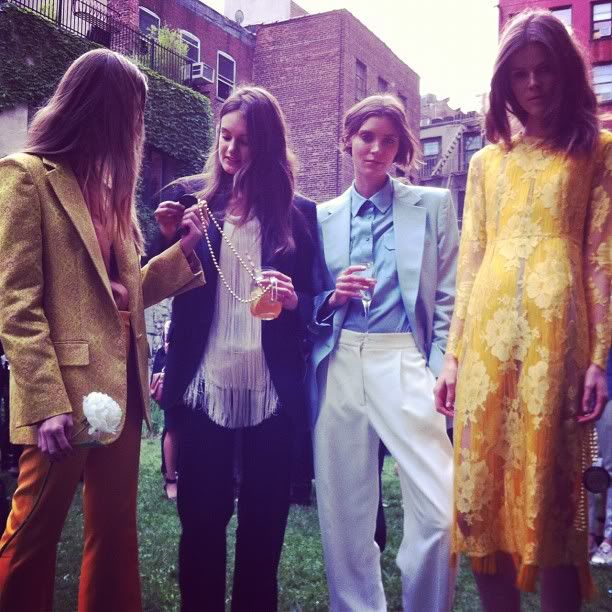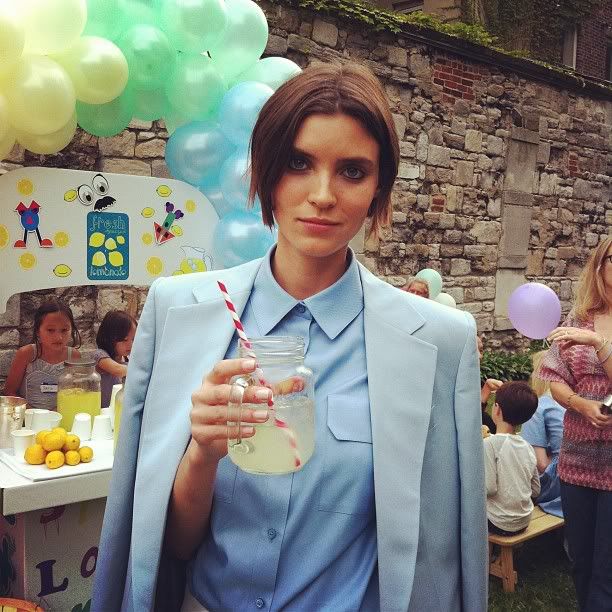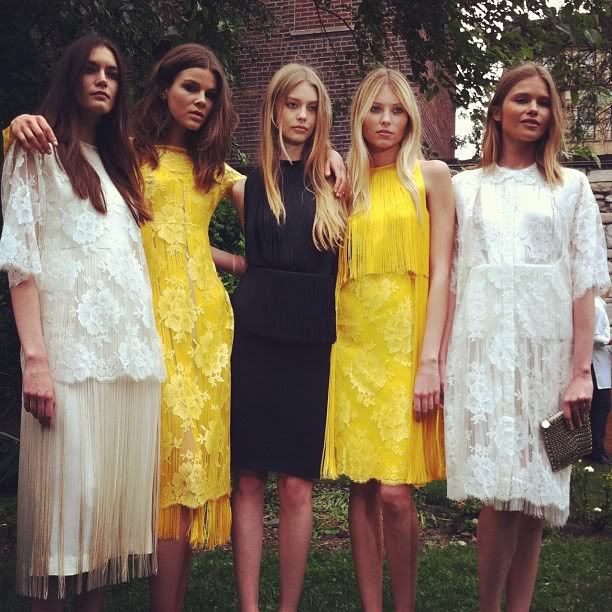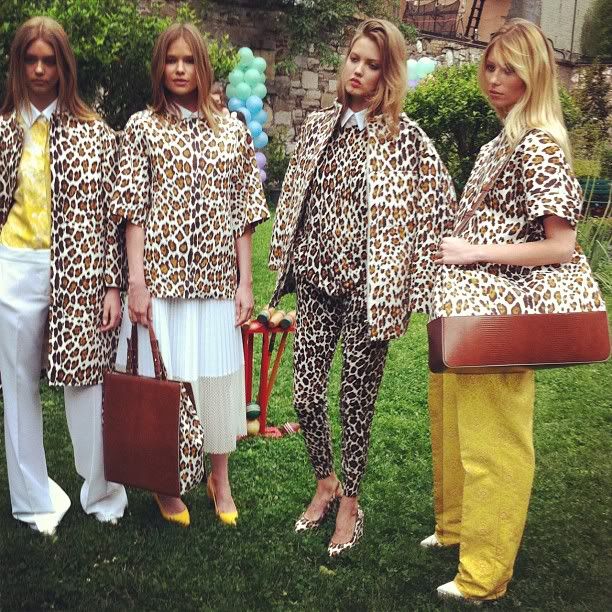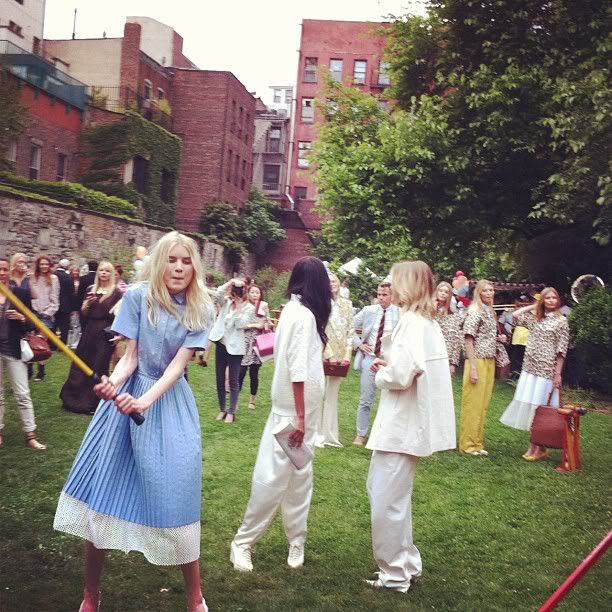 Stella showed off her Spring 13 collection with a garden party in New York this week, with the pictures from the event first appearing on
Instagram
. Thinking about it, Instagram was the perfect device to use to unveil this collection - its retro filter enhanced the swinging sixties mood of the looks, whilst the behind-the-scenes exclusive via a social media tool showed that Stella isn't old fashioned about only showing her stuff first to the fashion elite. She's modern and so she's sharing -what a lovely juxtaposition.
Blocks of bright colour, the contrast of flashing fabrics (brocade and hologram!) along with the props of star-shaped sunglasses, random stems of flowers and blowing bubbles made the whole thing feel very psychedelic and Sergeant Peppers - basically, it was all quite a nice departure from real life, which is exactly what a resort collection should be.
Slouchy tailoring and floral lace lengthened by long fringed trims gave everything that distinct lean and lovely Stella feel. And naturally, I would like all of the leopard print, with that gold and yellow brocade short suit too, please.
Tweet
Pin It Now!