Last week, on behalf of
MyFashionLife
, I was invited to take part in
Parcours Modo
- the Brussels Fashion Trail.
Brussels is a city that I have always wanted to visit, so I was absolutely delighted to hop on the
Eurostar
and make the two-hour fashion pilgrimage.
The first evening was spent at Brussels Boutikq (Nieuwe Graanmarkt 10), where
Charlie
,
Alex
,
Michael
,
Isabelle
and I viewed an exhibit of the creations made by Korean students from SADI Seoul, the Korean Art and Design College.
A series of jackets and coats had been produced by the students under the guidance of Brussels Art College (La Cambre) Professor, Didier Vervaeren.
Some of SADI's students told us how the traditional Korean design process is quite strict and regimented, with little manoeuvre from the original sketch during the creation of a garment.
Didier encouraged the students to experiment outside of the initial design, encouraging freedom and experimentation during the creation process. which produced some visually compelling and expertly crafted pieces: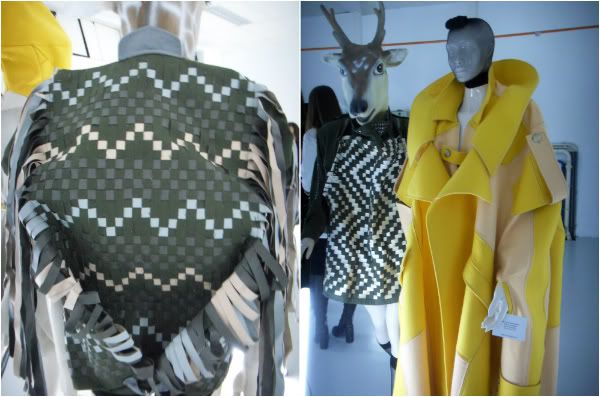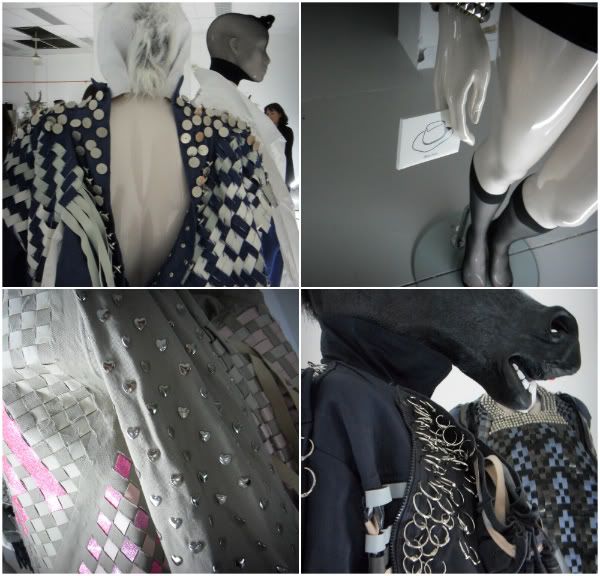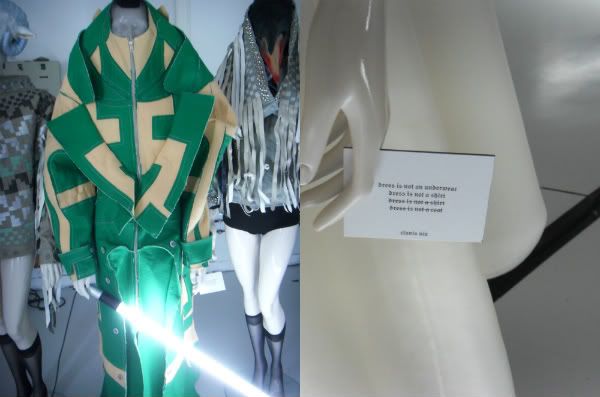 This was the perfect introduction to the Brussels way of doing things - a display of bright and challenging creativity.
The next day, Didier guided us through the Fashion Trail. Parcours Modo started at the very top of downtown Brussels, and then meandered through the pretty streets and tree-lined squares to some of the most interesting boutique shops that I have ever seen in Europe.
Stijl
is a must-visit if you are in the city:
Demeulemeester, Van Noten and Simons all together like a Brussels art-collective.
Stamped on the outside of selected shops: a Parcours Modo signpost sticker, explaining which new designer was showcasing their collection, and their statement: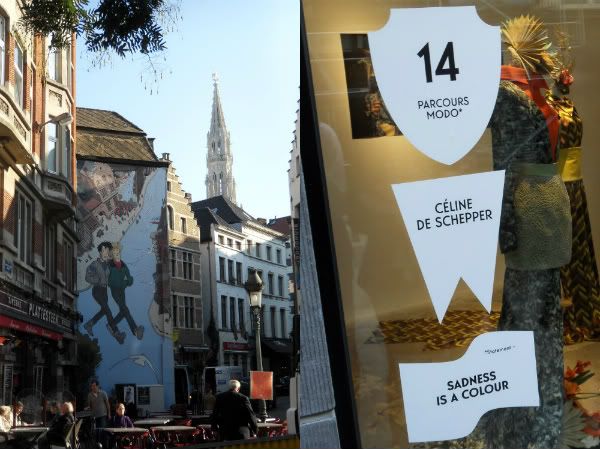 We saw models as mannequins, art installations, bunting, and the first ever Margiela store, complete with staff and water coolers all wearing trademark white lab coats.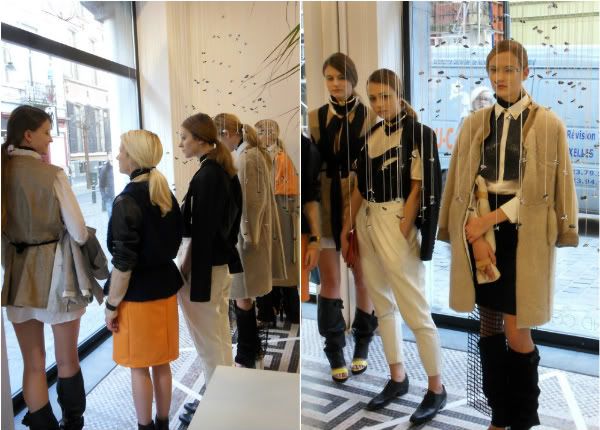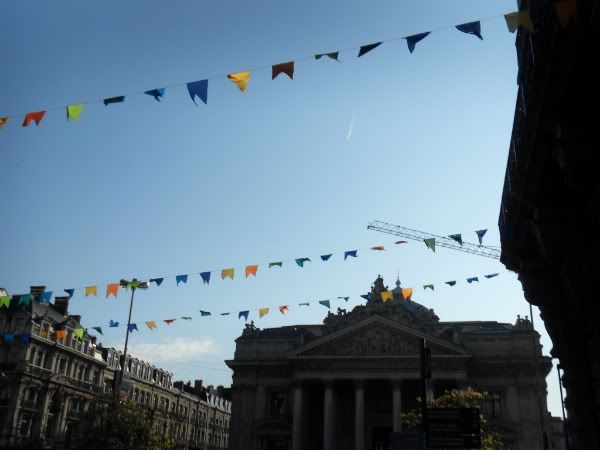 I'll be posting about the designers we met over the next few days here and over at
MyFashionLife.
Thanks so much to Elke and Emily for being so kind, and to
Kika
and
Hotel Bloom
for their amazing hospitality.
Tweet
Pin It Now!